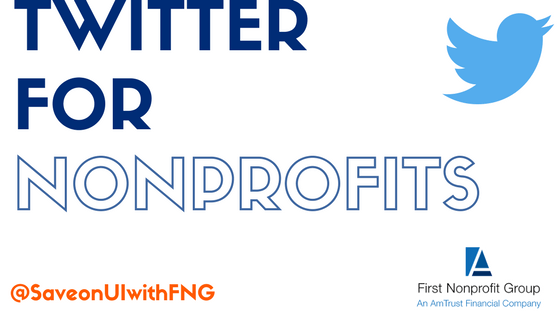 Twitter, when used properly, can be a powerful tool for nonprofit organizations. Its platform is based in conversation and connection, allowing organizations to foster meaningful and unique relationships with their donors. Here are few tips to effectively use Twitter for your nonprofit.
Tweet on the weekends.
Many organizations in the nonprofit sector aren't active on twitter on the weekends so the easiest way to uniquely stand out is by tweeting on the weekends. Scheduling tools like Buffer, Hootsuite, and TweetDeck make tweeting on the weekend's simple. It's advised to send at least one tweet on Saturday and Sunday.
Include links and multi-media in your tweets.
Tweets with links not only start a conversation but are said to have an 86% higher retweet rate. Including multi-media content like images and video also increases chances for engagement. More shares and retweets means there's more eyes on specific content.
Retweet!
Retweeting other content related to your mission or organization is a good strategy to add stimulating conversation while actively engaging with donors and those in the nonprofit sector.
Create custom images.
For statistics and data, it's helpful to create infographics to increase meaningful sharing. Also, to be fittingly recognized remember to include your organization's logo.
Use hashtags sparingly.
Though it is helpful to use hashtags when tweeting, don't overdo it. Overuse of hashtags can affect the retweet rate and make the effort appear as unwanted "spam".
Consider these best practices when using Twitter as an effective and strategic communication tool. When done well and consistently, the chances of increasing organizational visibility on social media increases exponentially.
We hope these tips help increase your success!