Attn. Montana nonprofits: Could your organization use an extra $21,659*?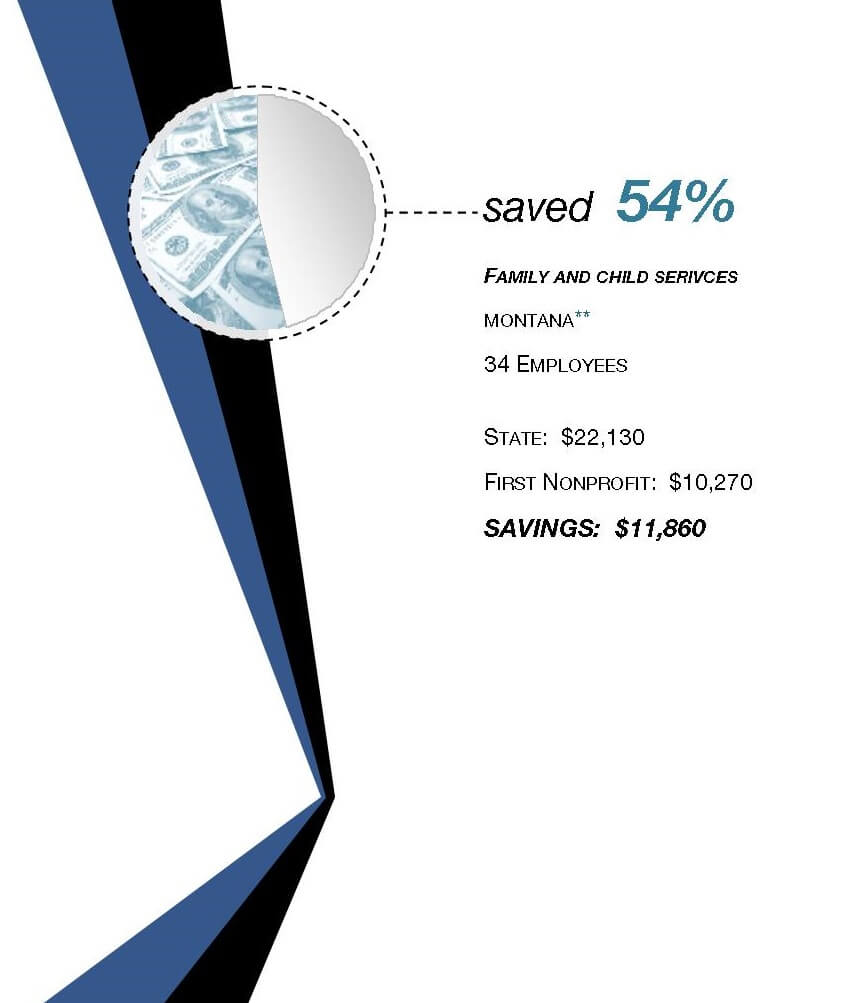 First Nonprofit's (FNG) provides 501(c)(3) nonprofit organizations and governmental entities with safe, cost-saving alternatives to the State Unemployment Insurance Tax (SUTA). More than 1,700 nonprofit organizations, representing all sectors of the nonprofit community, rely on us to maintain and manage their unemployment insurance costs.
Nonprofits, on average, pay more in SUTA than what their employees actually collect in unemployment benefits. *New 2015 members saved an average of $21,659 (29%) in FNG's unemployment programs in their first year alone.
**These are just a few member savings samples. FNG's programs are available to nonprofits in all 50 states. Contact us for more state-specific information!
For more savings examples, click here.