Fast Unemployment Cost Facts for Missouri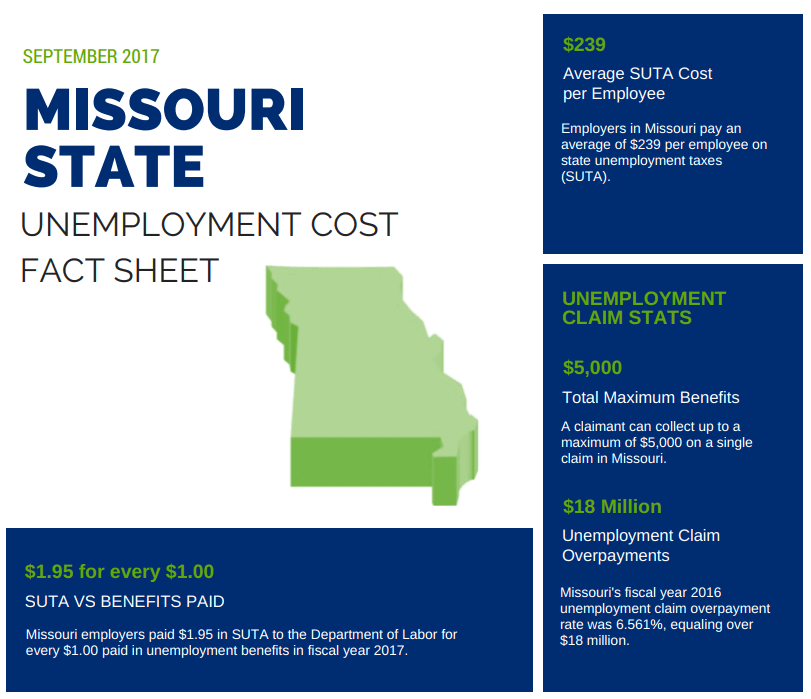 What do state unemployment tax (SUTA) costs, claims costs and wage base amounts mean to your organization?
These factors could mean less money for your cause.
First Nonprofit Group provides state compliant, individually insured, cost-saving options to satisfy SUTA requirements for nonprofit, governmental and tribal entities. Click here or call (312) 627-7729 to request a free, no-obligation cost savings evaluation. Evaluations include a 2018 rate projection!