Understanding SUI Risk Transfer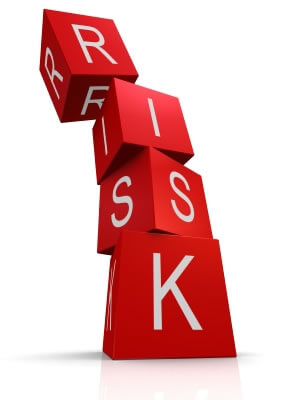 The essence of any meaningful, effective state unemployment insurance (SUI) risk transfer is to minimize or eliminate future unexpected, adverse risk.
Creating a concrete, working SUI funding strategy to manage an election by a nonprofit to directly reimburse a state, dollar-for-dollar for future benefit charges, requires a clear understanding of the risk appetite and potential events that may affect an organization from year-to-year. Plus, it also requires an informed understanding of who is contractually covered and who is responsible to pay when limits are reached.
What that means is, shrewd stewards of nonprofit organizations' limited funds must prepare for and be mindful of:
• how much tolerance their organization has for maximum unexpected SUI losses,
• taking advantage of opportunities to transfer the unacceptable portion of their risk to a party willing to assume the hazard for a reasonable fee
• knowing the details and financial implication of any risk transfer coverage.
• engaging with a solid, reputable, and highly rated insurance carrier
Transferring all or a portion of the risk of nonprofit organizations' SUI reimbursements has been an available option for years and is currently offered in many forms. The most efficient options include;
1. Fully insured, first dollar, claims paid coverage with cost control through a TPA. It is a pure risk transfer of reimbursing benefit charges to a third-party backed by a guaranteed surety bond issued by a suitably rated insurance company.
2. Partially insured under a working stop-loss coverage suitable to the risk tolerance of an individual nonprofit or group of nonprofits and provided by a financially sound insurance company.
3. Membership in an Unemployment Savings Program organized so that it insures each member against the losses of another with no joint and several liability and has a proven working stop-loss for each member plus the entire group.
4. Individually designed coverage for specific unconventional nonprofit reimbursing risks.
Membership in group self-insured SUI programs, some formed as trusts others less formally structured, has been available to nonprofits for many years. The risk transfer components in these programs vary. There may be no transfer whatsoever, pooled stop-loss coverage utilizing reserves within the group itself, or stop loss provided by a private insurer.
Managed group-shared-risk trust funds utilize an accrued and co-mingled capital advance from their nonprofit trust member credit accounts to reimburse state agencies for SUI benefit charge losses for the entire group trust. Though trust managers go to great lengths to insure specific benefit charges are assigned to the appropriate designated member, there may be no elimination or reduction of the collective groups' total risk or liability. In fact, some programs' members share collectively in losses by other members who shut down their operations.
For more information about risk transfer options contact the leader in SUI options, First Nonprofit Group.
Source: First Nonprofit Group's "Financial Mechanics of Funding SUTA" series
Next article, "Best and Safest Practices for SUI Options" (Stay tuned!)