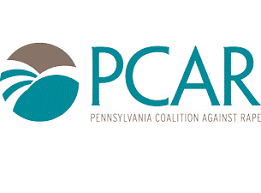 PCAR's mission is to eliminate all forms of sexual violence and advocate for the rights and needs of victims of sexual assault. By providing funding, training/training materials and assistance to a network of rape crisis centers serving all 67 Pennsylvania counties, provides access to quality victim services and prevention education. Furthermore, PCAR's impact goes far beyond Pennsylvania's borders by:
Operating the National Sexual Violence Resource Center (NSVRC), which identifies, develops and disseminates resources regarding all aspects of sexual violence prevention and intervention.
Collaborating with the National Alliance to End Sexual Violence (NAESV) and the California Coalition Against Sexual Assault (CALCASA)–PreventConnect to operate Raliance. 
Operating Raliance founded in 2015 through a multimillion-dollar seed investment by the National Football League, with a mission of ending sexual violence in a single generation while promoting prevention by awarding grants, advancing correlative research, policymaking and more. 
PCAR also founded and operated AEquitas: The Prosecutor's Resource on Violence Against Women that became an independent 501c3 in October of 2015. 
PCAR Success with First Nonprofit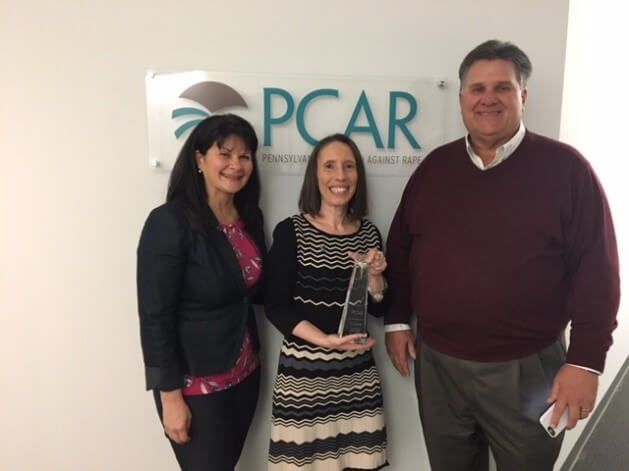 Left to right: Cecilia Piazza, Heather Pachkoski, Joe Geiger
PCAR joined our Unemployment Savings Program (USP) in 2000 with a 39% savings over what they were paying in state unemployment taxes. Since then, they have saved over $200,000! Cecilia Piazza, First Nonprofit's Vice President of Member Services, visited PCAR in April 2018 to discuss their membership. She along with USP Board Member and President & CEO of First Nonprofit Foundation, Joe Geiger, presented Heather Pachkoski, Chief Financial Officer of PCAR, with an award for excellent membership.
We look forward to many more years of success with PCAR! For more information on their services, please visit their website: www.pcar.org