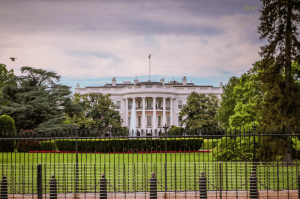 President Trump's proposed FY 2019 Budget would mandate unemployment insurance tax/solvency increases for states with inadequate funding in their UI (unemployment insurance) Trust Funds and potentially create a national paid parental leave program through the UI system:
As of September 30, 2017, only 24 States had sufficient reserves to weather another recession. The Budget would impose higher UI taxes on employers doing business in states with lower unemployment reserve balances to assure enough funds are available to cover unemployment benefit charges. The total proposed tax/solvency increases are projected to generate an additional $22 billion over the next ten year period.
The Budget also proposes the creation of individual state plans for six weeks of paid family leave to new mothers and fathers, including adoptive parents. Using the state's UI system as a base, the plans would allow States to establish paid parental leave programs that best meets the needs of their workforce and economy. These programs are estimated to cost approximately $19 billion over 10 years and would be offset by increases in UI taxes/solvency provisions ($11 billion), improved integrity ($1.8 Billion) and RES/REA (Reemployment Services and Reemployment and Eligibility Assessment) services ($3.3 Billion), according to the proposed Budget.